SRP knows the importance of sustainability. Our 2035 framework
is underway and aims to build a better future for our customers and communities. One of the ways we're making progress is by helping businesses be more green through customized solutions that leave an impact — for good.
Solar energy, bright future
To help you reach your clean energy targets, we're accelerating our adoption of renewables.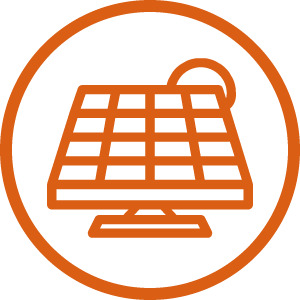 SRP collaborates with businesses to invest in dedicated solar plants and other clean energy sources. Recent projects include:
We currently have seven active solar plants and plan to add 1,000 MW of new utility-scale solar to the grid by 2025. This is estimated to reduce carbon dioxide emissions by about 5.2 million tons.
SRP is at the forefront of solar and battery storage research, collaborating with the Electric Power Research Institute, Arizona State University and other groups to test cutting-edge solar technology.
Water to thrive, for generations to come
SRP is Greater Phoenix's largest provider of water, delivering more than 325 billion gallons annually. Our practices ensure a resilient and affordable water supply for today, tomorrow and the next 100 years.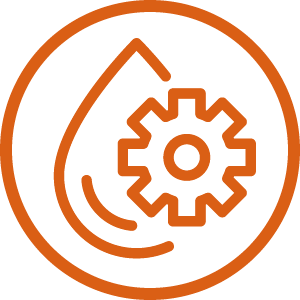 Greater Phoenix has multiple sources of water to ensure abundant and reliable availability, even during dry periods.
SRP manages seven large reservoirs with a combined capacity of nearly 2 million acre-feet (650 billion gallons), and we operate two underground water storage facilities capable of storing 168,000 acre-feet (54 million gallons) annually.
SRP always plans for drought, helping us plan our water use in even the driest conditions. Careful planning ensures the future prosperity of our customers, communities and businesses like yours.
Incentives to do more with less
Take advantage of a suite of rebates and incentives for energy efficient facilities, switching your fossil fuel-powered equipment to electric and more.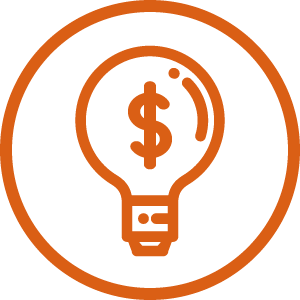 Looking for more ways to reduce your impact?
Let our economic development team be your guide. We'd love to hear about your sustainability goals and craft the strategy to help you reach them in Greater Phoenix.